The most beautiful beaches in the USA, formalities (ESTA...)
Going on vacation to the USA, getting to grips with the American dream, taking the mythical route 66, discovering the wide open spaces and canyons of the west, who hasn't dreamed of it?
But the United States is also very beautiful beaches thanks to an important coastline with the Atlantic east coast, the Pacific west coast without forgetting the islands of Hawaii which form the 50th and last American state.
Let's talk about the necessary documents and administrative formalities to go to the USA, you must:
- A valid electronic or biometric passport
- A complete vaccination certificate against COVID-19 for more than 2 weeks to be retrieved on the site Ameli.fr. To date, a PCR test is no longer necessary.
- An electronic travel authorization called ESTA acronym for Electronic System of Travel Authorization mandatory for a stay of less than 90 days. It is recommended to apply for ESTA USA online well before the flight to avoid being caught off guard.
East coast beaches
the east coast of the United States extends over more than 3000 kilometers along the Atlantic. Starting from the north here is a list of beaches not to be missed:
Ogunquit - York, Maine
Old Orchard Beach, Maine
Kennebunks - York, Maine
Wells - York, Maine
Hampton Beach - New Hampshire
Madaket Beach - Nantucket, Massachusetts
Provincetown - Cape Cod, Massachusetts
Wellfleet - Massachusetts
Crescent Beach - Block Island, Rhode Island
Narragansett - Rhode Island
Madison - Connecticut
Cape May - New Jersey
Rehoboth Beach - Delaware
Virginia Beach - Virginie
Outer Banks - Caroline du Nord
Ponte Vedra Beach - Floride
South Beach - Floride
Florida with its tropical climate, its sunshine and its temperatures above 25°C is the holiday destination par excellence. Miami wins the prize for the best spots. To spend the day by the sea, you can rent a deckchair on the private beach of a hotel such as the W South Beach, the Fontainebleau, the Delano Beach Club, the Setai, Loews Miami Beach Hotel... or go to a beach club such as Nikki Beach Miami, Joia beach...
West coast beaches
Unsurprisingly California has the prettiest beaches on the Pacific coast, some are famous and have been popularized by cinematographic series, among other things: Venice Beach, Laguna Beach...
Here are some lesser known but worth a look:
Pfeiffer Beach
Santa Monica Beach
Carmel City Beach
El Matador Beach
Natural Bridges Beach
Hermosa Beach
El Matador State Beach
Hawaii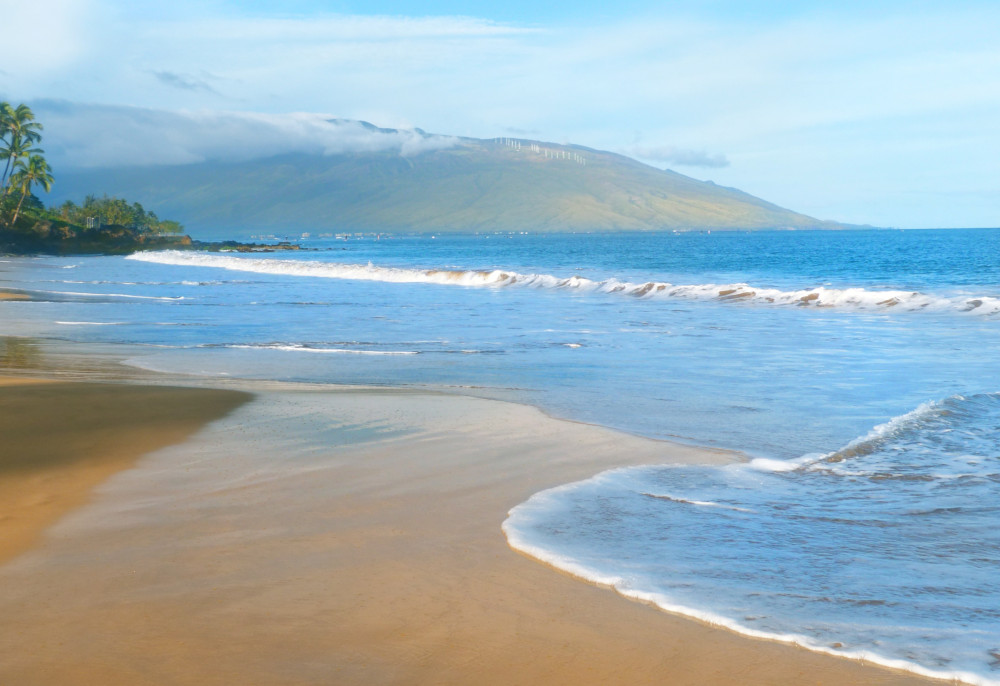 Hawaii remains the dream destination, clear blue water and white sand is the postcard of paradise on earth. This archipelago of more than 100 islands with the main islands Hawaii (Big Island), Oahu, Maui, Kauai, Lanai and Molokai. It is full of seaside destinations, each more magnificent than the next:
Waikiki Beach - Oahu
Makapuu Beach - Oahu
Hanauma Bay - Oahu
Lanikai - Oahu
Kailua - Oahu
Sandy Beach - Oahu
Honolulu - Oahu
Baie de Waimea - Oahu
Makena - Maui
Ka'anapali - Maui
Kaanapali - Maui
Oneloa - Maui
Hookipa - Maui
Baie de Napili - Maui
Mauna Kea - Grande île
Makalawena - Grande île
Wailua Beach Park - Kauai
Plage d'Anini - Kauai
Ke'e Beach - Kauai
Baie de Hulopoe - Lanai
When is the best time to go to Hawaii? The 2 summer and winter seasons differ little, the weather remains pleasant throughout the year but to make the most of the beach and the sun, the ideal is to leave between May and October. During this period the risk of hurricane is also lower.
ESTA (Electronic System of Travel Authorization) for the USA
An important point to prepare your trip to the United States is the request for an ESTA or travel authorization. Without this document you will not cross the borders and will be stuck at the airport.
No need to have already booked your plane ticket to apply for it.
ESTA can be used for several trips to the USA
because it is valid for 2 years but beware if your passport expires before then it will lapse and therefore you will need a new authorization. Generally the ESTA is granted within 3 days or even faster. If you are in a hurry it is possible to make an urgent request for an answer after an hour on average.
Sponsored article